Hello Young Surveyors,
We'd like to introduce the 2019-2020 YSN officers!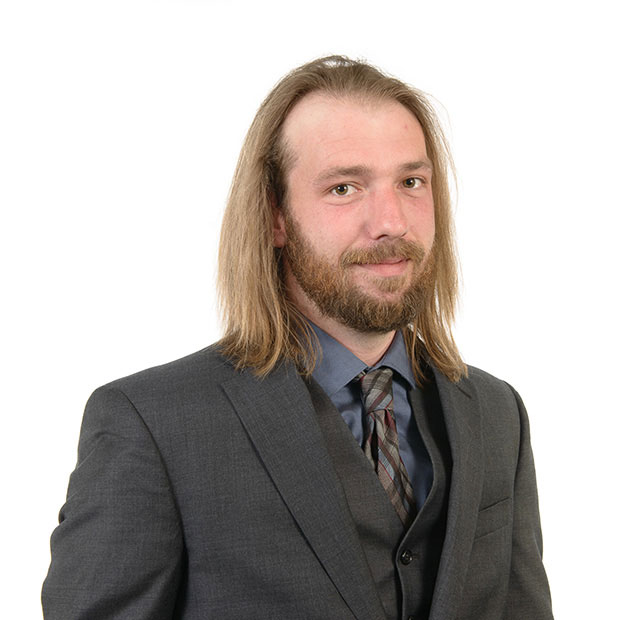 Denver has been in or around surveying his entire life. He is a Vice President at Crafton Tull and leads the surveying team in the firm's Oklahoma City office. He officially started his surveying career in 2009 as a rodman. In 2016, he earned an Associate of Applied Science in Surveying Technology from Oklahoma State University. He is licensed in seven states and works on a variety of project types, including residential developments, public infrastructure, and oil and gas. Denver hopes to continually attract talent to the industry in Oklahoma by sharing why surveying is a crucially important and fulfilling career. He resides in Oklahoma City with his daughter.
James Combs graduated from Murray State University with a degree in Civil Engineering Technology. James is licensed as a surveyor in Kentucky, Wyoming, Colorado and New Mexico. James is the Geomatics Technical Service Area Director at a regional surveying and engineering company called Souder Miller and Associates, overseeing their surveying and mapping in Colorado and New Mexico. James has been involved with the New Mexico Young Surveyors organizing meetings including a joint Texas and New Mexico Young Surveyors meeting. James recently left New Mexico and now resides in Fruita Colorado. James enjoys spending time in the mountains with his wife and two boys camping and riding bikes.
Jacob Heck is a Geodesist (GNSS Researcher) in the Geosciences Research Division at NOAA's National Geodetic Survey in Silver Spring, Maryland. He has a B.S. in Surveying Engineering from Michigan Technological University and M.S. and Ph.D. degrees in Geodetic Science from The Ohio State University. Prior to coming to NGS in 2016, he was a graduate research associate in the Geodesy and Geodynamics group at Ohio State, he performed GPS and gravity fieldwork in Bolivia, Antarctica, and Chile. Before that he worked as a surveyor for county and state governments, as well as a private company. Outside of NSPS, Jacob is active with the American Association for Geodetic Surveying (AAGS) as well as the International Federation of Surveyors (FIG), the Maryland Society of Surveyors (MSS) and their affiliated Young Surveyors groups.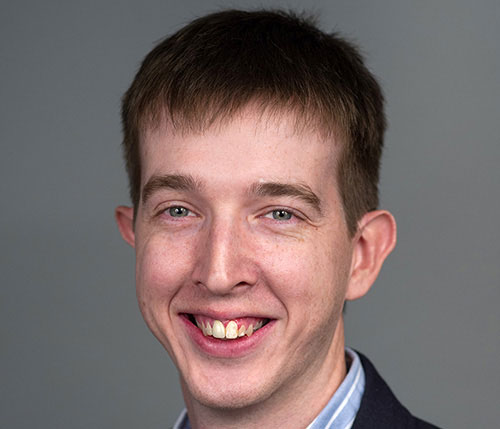 David Anderson, RLS, PLS, PSM
A principal at Alliance Surveying, David oversees every aspect of the Flowery Branch, Georgia office. He has more than 15 years of professional surveying experience, which includes 4 years as an intern while pursuing his Bachelor of Science in Geomatics and Land Surveying Sciences with a minor in Business Administration from Troy University. Along with his BS, David has a Masters of Divinity in Biblical Studies and has also received a Masters in Business Administration through Mississippi State University. David is a licensed surveyor in 15 states across the southeastern U.S.
David and his wife, Elizabeth Anderson, live in Buford, Georgia, with their two children.