Hello Young Surveyors,
We'd like to introduce the 2023-2024 YSN officers!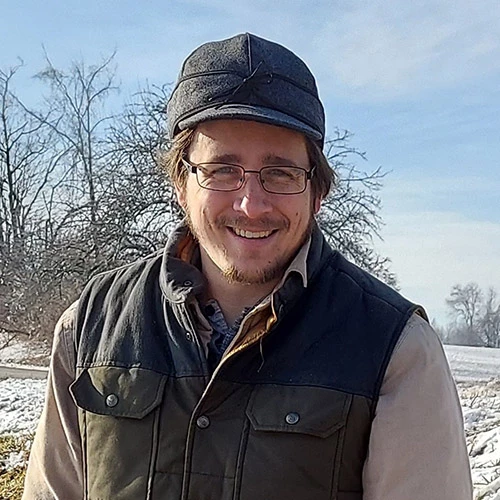 Jacob Heck is a Geodesist at NOAA's National Geodetic Survey, where he serves as the Great Lakes Regional Geodetic Advisor and works out of Ann Arbor, Michigan. Previously, he worked at NGS's Silver Spring, Maryland, headquarters in the Geosciences Research Division. He is a licensed surveyor in Michigan and holds degrees from Michigan Technological University (B.S. in Surveying Engineering) and The Ohio State University (Ph.D. in Geodetic Science). While at Ohio State, he carried out GNSS and gravity fieldwork in support of research projects in Bolivia, Chile, and Antarctica. Outside of NSPS, Jacob is active with the American Association for Geodetic Surveying (AAGS) as well as the International Federation of Surveyors (FIG) Young Surveyors Network. Jacob and his wife, Amanda, live in Monroe, Michigan.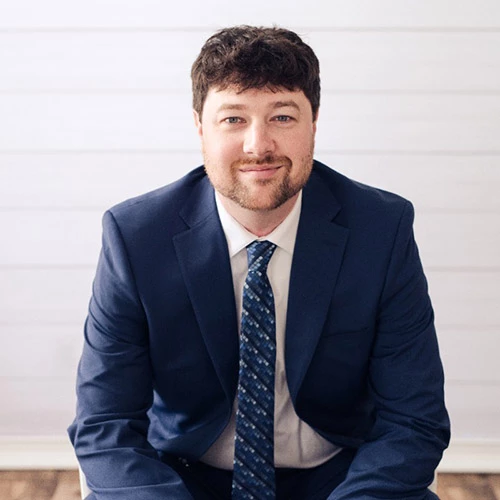 Nolan Mark, PS is the owner of On The Mark Land Surveying, LLC located out of Fort Wayne, Indiana. He is licensed in Indiana, Kentucky and Michigan. He is also a FAA sUAS Certificate holder. Nolan graduated from Murray State University with a Bachelor of Science in Civil Engineering Technology. Nolan is a member of the Michigan Society of Professional Surveyors (MSPS). He has held officer positions at the chapter level as a president and treasurer of the Northeast Chapter of the Indiana Society of Professional Land Surveyors (ISPLS). Nolan is responsible for the start of the Indiana YSN making a comeback where he has helped start and been state coordinator for the two years. Nolan also helps with leading the NSPS Young Surveyors Network social media efforts. Outside of surveying, Nolan and his wife, Shannon, enjoy spending time with their two boys. The family is kept busy with sports, school and enjoying time with their extended families!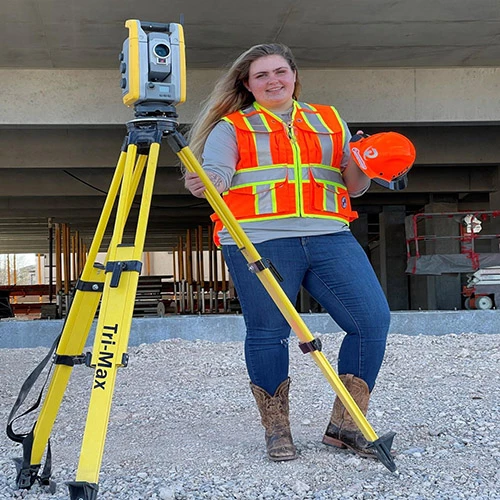 Heather Keenan has been around the surveying profession her whole life but started her land surveying career the summer she turned 16. Heather is currently a director on the board for the Southern Chapter of NALS (Nevada Association of Land Surveyors) and is also a student member of the CLSA (California Association of Land Surveyors) and a student member NSPS. Heather is currently the field crew coordinator for her family business (Diamondback Land Surveying), managing up to 6 crews a day. Heather also provides administrative support for the project setup, proposals, and accounting. In addition, Heather is currently the social media coordinator of multiple Land Surveying accounts and the current president of Nevada's Young surveyor's network.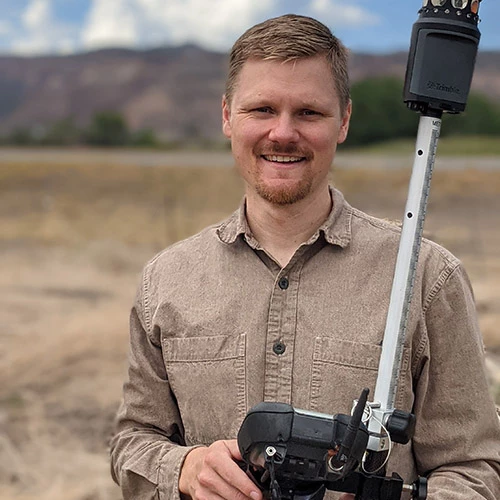 James Combs graduated from Murray State University with a degree in Civil Engineering Technology. James is licensed as a surveyor in multiple states and has enjoyed living and working in Kentucky, Wyoming, New Mexico and Colorado. James has been involved with YSN since 2017 assisting the New Mexico Young Surveyors as well as serving as an officer for YSN for 5 years. James and his wife started a surveying firm called Bona Fide Surveying in 2021 which has been a lifetime dream. James and his wife have two children and enjoy the sunshine and outdoor activities that Colorado has to offer.
[email protected]